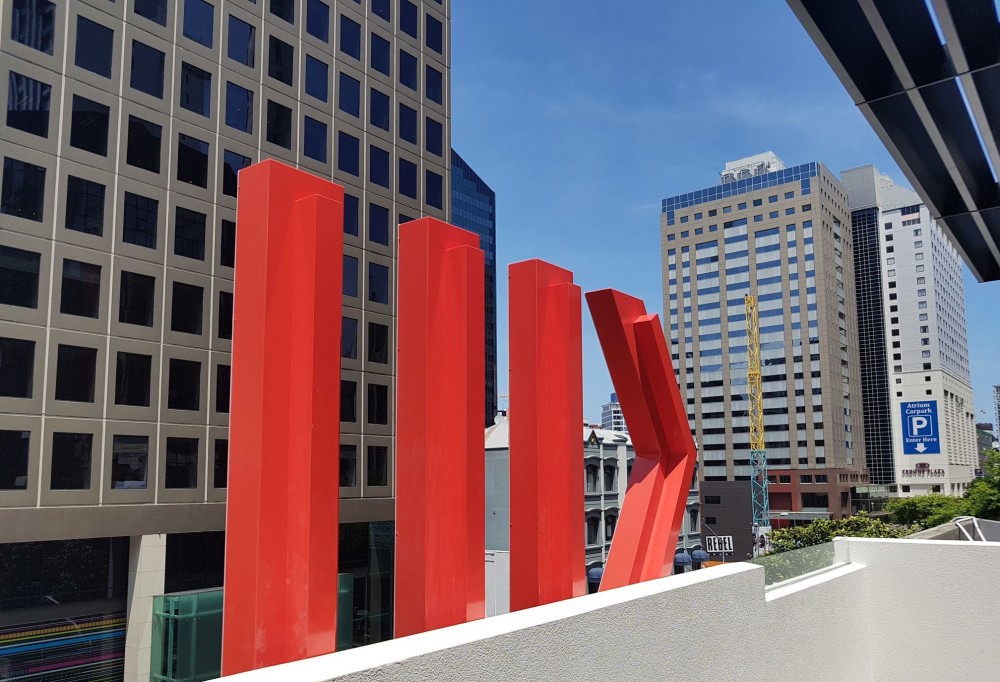 Former Prime Minister Sir John Key spoke to a crowd of 350 at the launch party of professional services firm K3 last Thursday night.
The event at Auckland's Maritime Room celebrated the establishment of K3, a professional services firm which brings together legal, accounting and consulting services under one roof. With more than half of K3's Legal team fluent in Mandarin and the firm's extensive links with the Chinese community, Sir John spoke at length about New Zealand's relationship with China.
"As PM I went to China seven times and everyone knows that I'm a massive China fan. I think the opportunities are enormous, the country is amazing, and the leadership is doing extremely well," said Sir John, who noted he arrived at the K3 event in an Uber, not a Crown car.
Challenging convention was a subject also covered by K3 Directors Mark Kirkland and Marcus Morrison who spoke about how K3 is looking at business differently, and their desire to make a genuine difference to New Zealand businesses.
"Professional services firms have been run in the same way for generations. But the market has changed extremely rapidly so we think that traditional model needs to change too. Businesses today want a greater depth and breadth of service that is outcome oriented. Our goal is to become New Zealand's most trusted professional service firm," said Morrison.
Reflecting on his time as Prime Minister, Sir John said while he has no wish to be PM now, he is extremely grateful for the time he had as leader of New Zealand
"One of the things you can do when you're Prime Minister is you can shape the country and you really can make a difference. Hopefully [during] the time I was there, we were able, as a government, to economically put New Zealand on a much stronger footing.
"Whatever you think of the world, I reckon most people get up in the morning and they don't want to be dependent on the state and they do want to look after themselves, they do want to look after their family and they have a lot of personal pride," said Sir John, to much applause from the audience.
He'd been doing a lot of travelling and had realised New Zealanders tended to overestimate how much other countries knew about "a country of 4.8 million at the bottom of the planet. New Zealand has an amazing reputation but, man, we have to keep fighting for our place in the world."
The impact of technology was covered by Sir John, who recalled a recent incident at an Under Armour store in China, where he wanted to buy a pair of Jordan Speith golf shoes. At the counter he tried to pay for the shoes using AMEX, Visa, Mastercard and even cash, all of which were rejected by the salesperson.
"So I said, what do you take? And she said, WeChat or Alipay, and that's it, that was the only thing they accepted. There's a lot happening in the world that's really changing. If you look at China, they have some of the most impressive leadership that you'll find and they're developing some of the most amazing technology." He said China's tech industry was out-stripping Silicon Valley and predicted it would be well ahead of the USA in a decade.
Although Sir John avoided talking specifically about the new coalition government, he did allude to it. "There's a lot of rhetoric out there that's anti-migration, anti-investment, anti-trade. But we have to back ourselves to succeed and not be afraid of people coming to New Zealand, don't be afraid about foreign capital coming in to our companies, don't be afraid about engaging in free trade deals. If we buy into the Trump rhetoric, we're going in the wrong direction," he said.