He took part in his third Heart Stopper Challenge in September, with his team Super Hero CEOs raising more than $10,000 for the charity.
Greg's connection is personal as his youngest daughter Izzie was born with a congenital heart defect.
"It wasn't diagnosed before she was born and essentially she arrived with the arteries going from and to her heart all connected around the wrong way. Within seconds of her being born all hell broke lose, resulting in two heart procedures in her first week of life, including one operation that took nine hours. All on a heart the size of a walnut."
Izzie was one of the 12 kids on average every week who are born in NZ with a congenital heart defect. They and their families are supported by Heart Kids NZ.
"We were one of the lucky ones in that Izzie's condition could be resolved via surgery and she should lead a relatively normal life. For many of these kids and their families there are ongoing procedures and impacts. Heart Kids NZ support them through all of that".
Each year Heart Kids NZ aims to raise $150,000 from Heart Stopper Challenges around the country. Money raised from this event goes toward the services Heart Kids provides at Starship Hospital to support heart children from all over NZ as they receive treatment.
And why the need to sit in a plunge pool at 10C for 360 seconds? Because the Heart Stopper Challenge was created specifically to honour a technique surgeons have used during open heart surgery. The patient's chest can be packed with an icy slush which reduces metabolism and the requirement for oxygen. This gives the surgeon a longer window to perform these life-saving surgeries.
Greg says: "I've taken the plunge into that pool of icy water for three years in a row now and it never gets any easier but that's nothing compared to what these brave kids, and also their families, have to go through."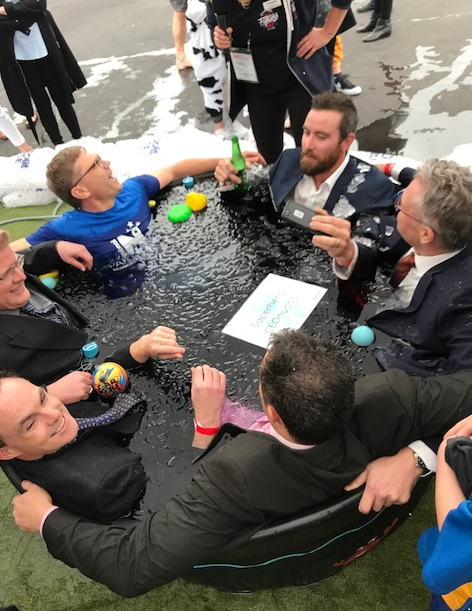 Want to talk to use about your consulting needs? Just fill in the form below.