The severe shortage of talent in New Zealand
—
New Zealand is experiencing the most severe labour shortage of comparable OECD countries, with a record-high employment rate of 69.3%.
—
New Zealand's total population will increase by 15%, or 550,000 people, by 2048, but due to retirement, employment will only increase by 4%, or 110,000 people.
—
It's estimated an extra 700,000 people will be needed through net migration to fill the gap.
—
Competition for talent against Australia, Canada, US and UK. The building sector requires between 50,000 and 80,000 skilled workers.
—
The manufacturing sector needs 50,000 skilled workers.
—
40 percent of employers are advertising for more than six months.
—
Labour is being cited as the top constraint by 38% of businesses – an all time high.
Our global talent solution works with New Zealand businesses to:

1.
Identify the roles that can't be filled locally.
2.
Tap into a global recruitment network to source the best talent.
3.
Provide the necessary immigration resources needed to ensure legal compliance and the fastest possible time to land employees.
4.
Provide ongoing in-country support.
How does our Global Talent Solution work?
We build creative solutions to the staffing problems facing our clients.
In response to the labour and immigration crises, K3 has formed a full-service alliance incorporating immigration and global recruitment.
This alliance works with a trusted network of New Zealand's top employers, to provide a seamless end-to-end recruitment solution for roles that can't be placed locally.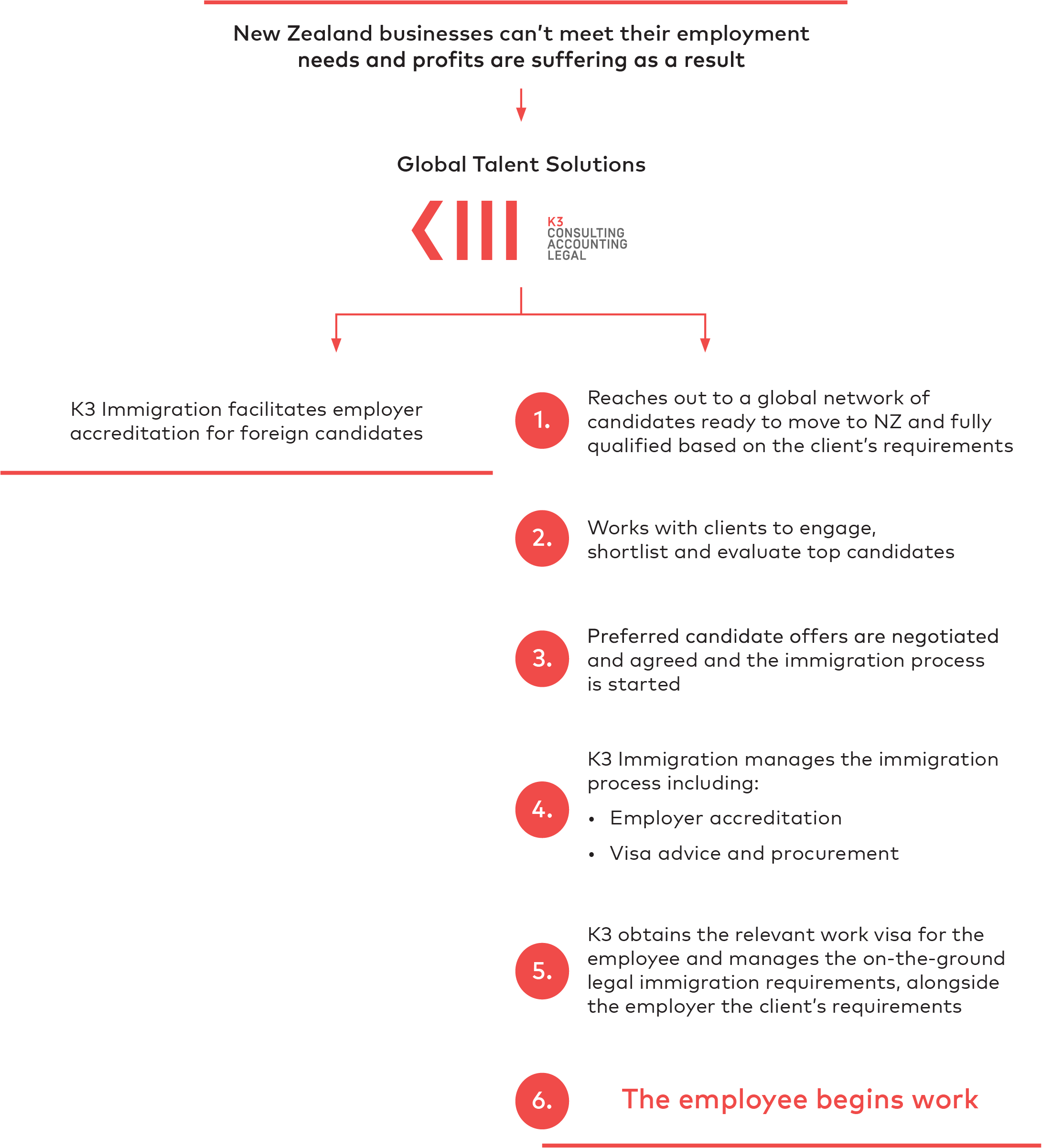 Meet the K3 Immigration team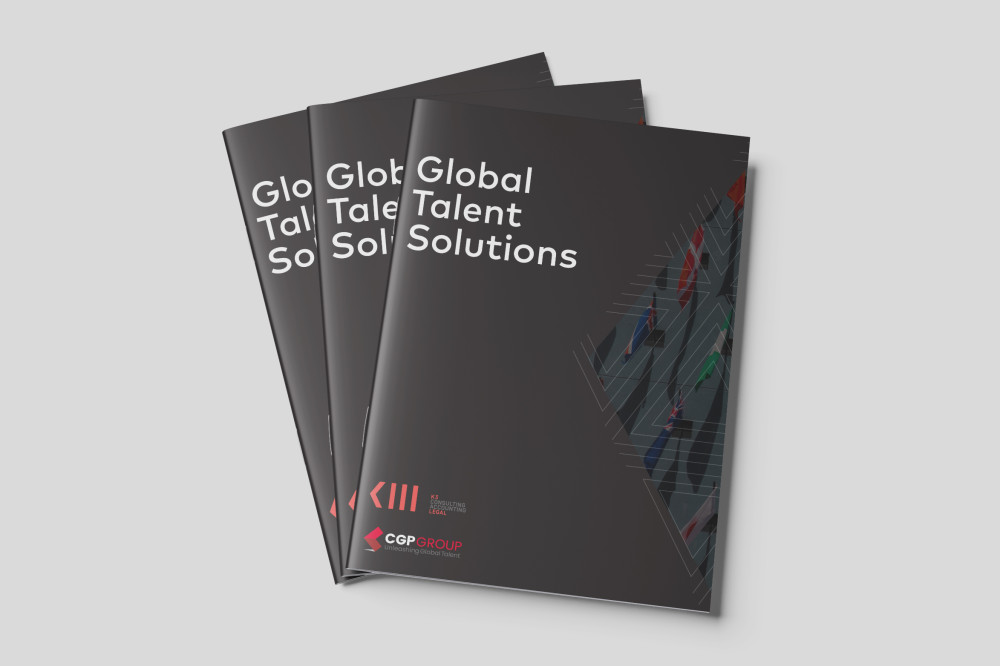 Solving the talent shortage
We work with businesses across New Zealand to identify their talent shortages, source the best candidates from around the world and bring them into New Zealand, ready for work.